"It's better to do one thing well than ten things poorly" – Heather Hart
At any given time, I have a hundred thoughts running through my mind. I mean, right this very second I've got 47 tabs open across three different windows. Cringe.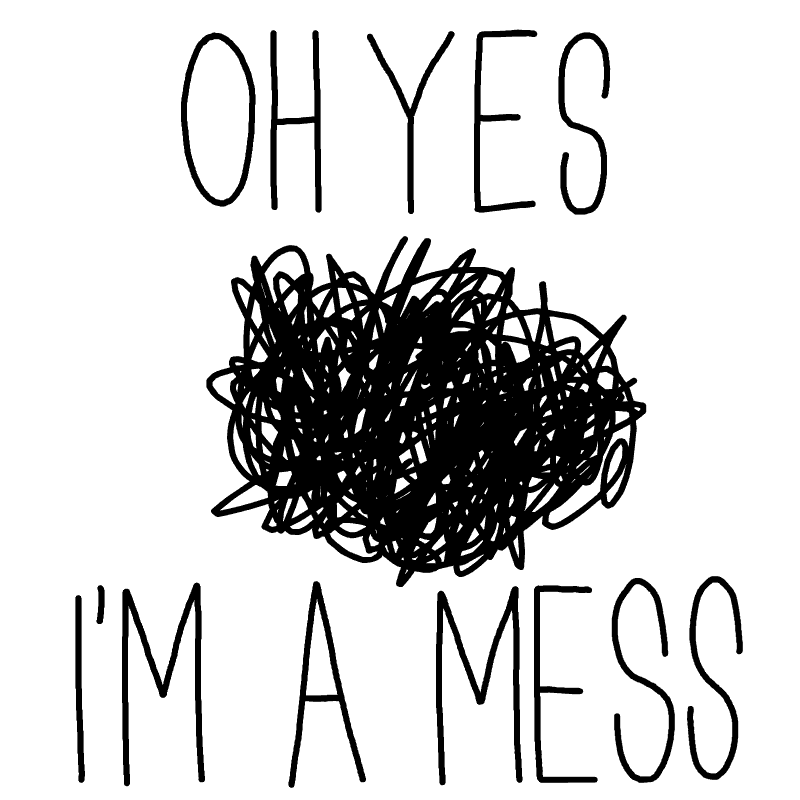 It was the same when I was in high school.
I took art as a subject and I simply loved it. Not the actual drawing aspect, I was mediocre at best, but I loved learning about the artists and the inspiration behind their artwork. More than anything I liked understanding the experiences, thoughts and emotions that inspired them. People are fascinating and complex creatures. I could always make sense of human behaviour, their thought processes, motivations and emotions; I strived to understand these factors. What I struggled with was the creative process.
Whenever I received an assignment, I immediately had a million (obviously amazing) ideas and I wanted to make sure that all of them got their share of the spotlight. What I actually ended up creating was a bunch of half thought out ideas crammed together on a canvas imitating "art".
I remember distinctly the lightbulb moment I had and laughing at the obvious conclusion that I needed to pick just one idea, the best one, and stick with it. The next assignment I received an A, just sayin' 💁
Pick just one idea, the best one, and stick with it!
Click To Tweet
Making Sense of The Nonsensical
I have always wanted to create a blog, and after being inspired to revamp my career direction, I decided to start The Nonsensical. So I set out to create my digital brand – but what the hell did that even mean?! I could be an Instagram-driven fashion blogger, a design creative who posted inspirational quotes, a Brisbane breakfast food fiend or even a sport fanatic. The opportunities were endless!
I wanted my digital brand to reflect who I was as a person but like I said earlier, people are complex creatures and I am no different. I'm a series of complexities so to incorporate all of my interests would result in a very non-strategic, hot mess, and I'd once again be creating a failed "art" piece.
I had created The Nonsensical but I had no idea it's purpose and that made me anxious.
Business + Sport + Psychology = The Nonsensical
Anybody who knows me, knows that I've always loved sport, and more specifically football. The fact that 1.013 billion people watched, and 672 million people tweeted about, the 2014 World Cup is something truly special.
In undergrad, I was set on being a sport psychologist but the more I learnt about the occupation, and idea that most teams will use the same psych, the faster I lost interest. I'm so thankful that I chose to complete my postgraduate degree in organisational psychology because the comparisons between business and sport are significant. Both rely on a healthy culture to succeed, where team work is critical and transformational leadership is essential.
The comparisons between business and sport are significant...
Click To Tweet
On The Nonsensical, you'll note that I refer a lot to the human experience as opposed to customer experience or fan experience, and that's due to the fact I believe there should be equal significance placed on internal and external stakeholders. The external is where the majority of businesses will place their energy: the user, the customer, and the fan. But success relies on the concept that just as much emphasis is placed on the internal experience: the employee, the stakeholder, the player/coach.
I knew here was where I could add value.
My organisational psychology background affords me knowledge about human behaviour, leadership, business processes, and organisational and team culture. My passion for sport allows me empathy to recognise opportunities for improvement, particularly where digital technology could impact the overall fan experience.
Find Your Passion
We've all heard that passion drives success. In fact, research has shown that good leadership requires passion, vision, focus, and the ability to inspire others. When you see people who are passionate about something speak about that passion, it's electrifying. You feel motivated, enthusiastic, engaged.
It took me hours of self-reflection, and multiple conversations with a like-minded friend, for me to realise my passion and what I wanted career-wise. After much thesaurus.com research, I finally put together a career objective that summarised who I was and what I stood for:
I am passionate about facilitating positive human experiences through best practice research and innovative digital technologies. The Nonsensical uses creativity to bridge between sport, psychology, and business to disrupt the existing landscape within the sport industry.
Finding the thing that drives you, that thing that you're truly and whole-heartedly passionate about, is just the first step. Being able to explain that to someone in a few sentences is key.
So start thinking about where you can add value with the skills and knowledge you possess, what makes you truly happy, and make that your career.
What knowledge/skills do you bring to the table? What are you passionate about and what do you love doing? What's your career objective?